Foundation Programmes
Foundation Programmes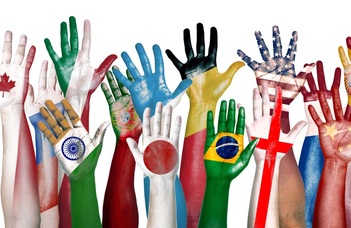 The English, German and Hungarian Foundation programmes (Preparatory Year) have been designed for students who wish to study at ELTE or another Hungarian or European university, but do not yet have the necessary level of language competence and study skills to start a BA degree program. With a minimum of 800 contact hours guaranteed, the course can bring you up to speed in as little as two semesters.

The aim of the programes are to provide a gateway for students to European education, where a good command of knowledge is required. The program equips students with the basic linguistic, cultural and study skills necessary for beginning BA level studies at a European university.
Where are we? In the Main Building, at the International Study Centre. Our address is 1088 Budapest, Múzeum körút 6-8, 3rd floor. Look at the map to find the point of entry (shown with a yellow dot). Enter the building by the small green door, take the lift to 3rd floor and find us in 305 (teachers' common room).