Erasmus Incoming Mobility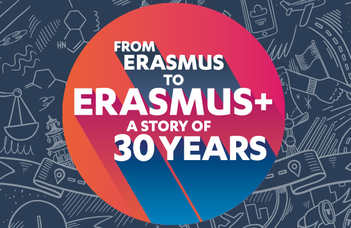 CORONAVIRUS (COVID-19) INFORMATION
Dear Students and Partners,
Please follow the updated page
ELTE INFORMATION ON COVID
regularly. The
ELTE Epidemiological Operative Coordinating Body (JOKT)
summarizes all the new obligations and calls that concern University Citizens in connection with the preparation of the Academic Year 2021/22. Changes are made in the spirit of careful opening.
The use of masks in confined spaces is still mandatory, the immunity certificate does not exempt people from these regulations. Virtual administration at the University is still maintained, university bodies organize their operations online (we hope we can turn to on campus office hours from September).
The University intends to start the Academic Year of 2021/22 with personal attendance.
The JOKT strongly recommends for all University Citizens and university applicants to take the opportunity to be vaccinated. They draw the attention of University Citizens to the fact that from the first semester of the 2021/2022 Academic Year, the lack of vaccination protection alone will not entitle our students to have an exceptional study schedule with distance education. All university events can be attended only with a proof of immunity.
Useful links
We recommend you consider your mobility semester on the basis of the published course catalogues and the current COVID situation.
Should you have any questions, contact your faculty coordinator:
Ms. Izabella DEÁK
Erasmus+ Coordinator
Erasmus+ Student Affairs
Room 44 (Building 4/A, ground floor)
Phone: +36-1-411-6500 (ext. 5012)
E-mail: incoming@btk.elte.hu
Mr. Sándor BALACI
Senior Coordinator
Erasmus+ Teacher, Staff Affairs
Room 44 (Building 4/A, ground floor)
Phone: +36-1-485-5200 (ext. 5493)
Direct landline: +36-1-485-5249
Fax: +3-1-485-5229
E-mail: mobility@btk.elte.hu
---
Further information about our faculty:
Please read the following instructions carefully prior to requesting information from the Faculty Erasmus coordinator by e-mail.
Final courses for the AY2021/22 autumn semester: Please find the course catalouge offered for our incoming Erasmus students here.
You will always be able to change your final Learning Agreement once you are in Budapest and have a chance to look at the current catalogue.
Please note: incoming Erasmus students should choose courses from these lists and from the relevant institute/department they are nomintated to. If you wish to register for courses offered by an other institute/department please always consult the academic (institutional/departmental) coordinators before (see list below).
You will already be aware that our agreements are specific to the subject areas in which they are set up and are based upon the specific request of individual disciplines. Students must discuss their programme of study with the academic coordinators concerned in order for them to see if the study programme of their preference can be duly executed.
Deadlines and technical details (for AY2021/22 spring semester): The Faculty of Humanities would like to receive student nominations by 10 November the latest.
Punctuality and flexibility:
Nominations received beyond the deadline will be processed provided that the concerned host department expresses its willingness of evaluating applications after the deadline.
Students, whose nominations have been confirmed by the respective host department, will receive personal instructions with respect to technical and administrative matters.
Notifications on nominations:
In all cases, students will be notified on an individual basis by the Erasmus Faculty coordinator about the technical to-dos (application, registration, post-arrival activities, orientation events, etc.) no later than the end of May (in case applications are submitted in a timely manner).
Students are expected to fill in the faculty's own online application form sent by email to them.
Contact details of the academic (institutional/departmental) coordinators are sent to nominated students by email.