Minors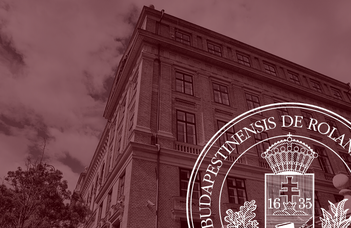 The 180 credits of Bachelor studies include the foundation and core subjects of the programme,10 free credits, and they contain a 50-credit module of a specialisation or a minor programme.
Minor
50-credit module different from one's study programme. Basically, it is a 50-credit package of another study programme.
Advantage: students can apply for a Master programme connected to the minor if they complete the 50-credit minor during the BA studies. e.g. If somebody's major is English and American Studies, and he/she completes the 50-credit French minor during the BA, they can apply for the French language, literature and culture MA.
When to start and when to choose the specialisation?
Application for the minors is recommended at the end of the first year.*
*Most of the minor programmes should be started already in 1st semester, so they are 6-semester-long programmes, such as the BA. If someone does not start it in the 1st semester, their study time has to be extended for 7-8 semesters. This is why it is worth to choose the minor at the beginning of BA studies, and take the necessary subject(s) in the 1st semester.
Always check the curriculum, and contact your coordinator at the Department of International Affairs for consultation if you wish to choose a minor.
Number of places is limited for the minor programmes, mostly there is a 'competition' for the places based on study performance + applicants have to complete the entry requirements (listed below by the minor programmes).
The minor should be chosen in Neptun (May-June). The departments of studies examine all applications from Neptun, and they decide who can take/continue the minor programme next semester and further.
If your application is not accepted, you can continue your studies with a specialisation from your programme.
Currently available minors in the target language
Follow the curriculum, stick to the subject codes. The subject codes in the minor programmes start with a BBN or BBM, not with BBI as in the major.
---
Other minors fully or partly in HUNGARIAN (min B2 level of Hungarian is required)
The proof of Hungarian language knowledge must be shown during the application period. Without it, the programmes are not available for international students.
Ének-zene/Zenekultúra
Germanisztika
Informatikus könyvtáros
Keleti nyelvek és kultúrák
Magyar
Néprajz
Ókori nyelvek és kultúrák
Régészet
Romanisztika/Újlatin nyelvek és kultúrák
Szabad bölcsészet
Szlavisztika
Történelem