Scholarship programmes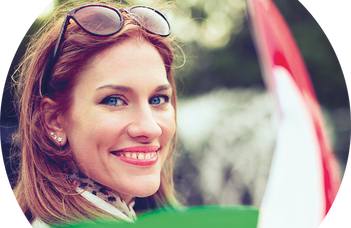 Stipendium Hungaricum
Stipendium Hungaricum is a scholarship program for foreign students, founded by the Hungarian Government in 2013. The program aims to promote cultural understanding, economic and cultural relations between Hungary and other countries.
The application period is OPEN!
Submit your application in the online application system of the Stipendium Hungaricum scholarship program until the application deadline (15 January 2021). Please note that in order to apply for the Stipendium Hungaricum scholarship program, you do not need to submit a separate application to ELTE.
The scholarship can be awarded to citizens from almost 70 countries and sending partners for full degree or partial (exchange) studies.
---
Hungarian Diaspora Scholarship
The main aim of the Scholarship Programme for the Hungarian Diaspora is to give support to foreign students with Hungarian identity to pursue their studies in Hungarian higher education institutions.
The Programme includes members of the Hungarian diaspora communities in every country in the world, except in the Member States of the European Union, the Republic of Serbia and the Zakarpatska Oblast part of Ukraine.
Application criteria:
Hungarian identity and connection to a diaspora community declared in a motivation letter and a statement,
residency in one of the supported regions,
recommendation letter from a Diaspora Organisation or the Hungarian Representation of the respective territory,
living outside Hungary for at least 10 years before the submission of the application,
4 years of applicant's secondary school studies completed outside Hungary,
applicant was born before 31 August 2003 (except those applying for Dance study programmes),
applicant undertakes to learn Hungarian as a foreign language and Hungarian culture during his/her whole study period and undertakes to pass a Hungarian as a foreign language exam at CEFR B2 level minimum,
applicant undertakes to help the local Hungarian diaspora organisation in a foreign country with community work for the specified period in the Call for Applications after graduation.
The application period is OPEN!