Housing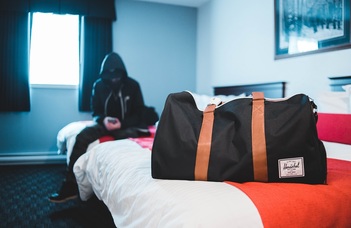 The accomodation costs are not included in the tuition fee
ROOM&BOARD IN THE CITY CENTRE
1.You can choose from several room&board opportunities in Budapest - appartments and hostels are available in the city for good price.
Recommended to: adults or those participants who prefer staying in single room.
For further details please, check the following sites:
---
ELTE DORMITORY
2. Any student can be accommodated in double or triple rooms at ELTE NAGYTÉTÉNYI UTI DORMITORY on demand. The rooms will be booked by the International Office based on the requests of the application form.
Recommended to: those participants who do not mind staying in double/triple bedrooms or sharing it in with other students.
Address: ELTE Nagytétényi úti Dormitory, 1223 Budapest, Nagytétényi út 162-164.