Course catalogue for incoming Erasmus students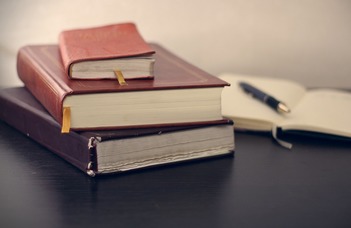 Dear Incoming Erasmus Students!
Please find all courses offerd by our institutes and departments. The final courses for the AY2020/21 Autumn semester will become available no later than the beginning of May.
You will already be aware that our agreements are specific to the subject areas in which they are set up and are based upon the specific request of individual disciplines. Students must discuss their programme of study with the academic coordinators concerned in order for them to see if the study programme of their preference can be duly executed.
School of English and American Studies
Institute of Philosophy
Institute of Germanic Studies
Institute of Ancient and Classical Studies
Institute of Library and Information Science
Institute of Romance Studies
Institute of Hungarian Linguistics and Finno-Ugric Studies
Institute of Hungarian Literature and Cultural Studies
Institute of Historical Studies
Institute of Slavonic and Baltic Studies
Institute for the Theory of Art and Media Studies
Institute of Art History
Institute of Language Mediation
Institute of East Asian Studies
Institute of Ethnography and Folklore
Institute of Oriental Studies