The power of figurative communication in advertising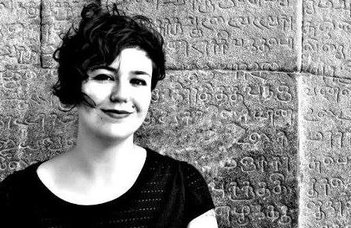 The Intercultural Linguistics Doctoral Programme at ELTE cordially invites to the guest lecture of Dr. Paula Pérez-Sobrino.
This event will be the next part of a thematic lecture series called Figurative Language Across Cultures. Title of the talk: Unpacking Creativity: The power of figurative communication in advertising
"The goal of this talk is to show how different types of figurative communication and the ways in which they combine affect consumer responses. I will report on a number of interdisciplinary investigations, combining lab experiments, data analysis and qualitative research that explore the ways in which figurative communication, in language, image and sound, works as a means of persuasion. I will consider how this contributes to the effectiveness of advertisements in traditional and new media, and how this effectiveness varies according to the cultural and linguistic backgrounds of the advertisements and the consumers (with a specific focus on the three most widely-spoken languages in the world: English, Spanish and Mandarin Chinese)."
Time and place: 8th of March 2021, 18:00‒19:00 (CET, Budapest time); MS Teams platform
Please register by sending an email to szabo.rita@btk.elte.hu and you will be added to the Teams group.
Abstract of the talk
Biography of Paula Pérez-Sobrino
Cover image: Twitter