THE: ELTE leads in four study fields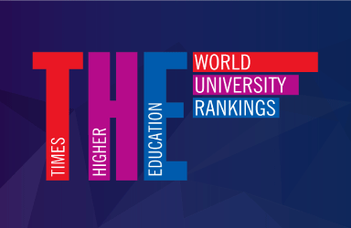 ELTE is the best university in Hungary in the field of humanities, IT, life and physical sciences, and psychology according to the 2021 ranking of the Times Higher Education. The psychology training is still among the top 300 institutions in the world.
The Times Higher Education publishes the ranking of the best universities in the world every autumn assorted by field of studies. The British organisation announced the latest 2021 ranking on the 28th of October, in which 1,512 higher education institutions were evaluated in 11 disciplines from all around the world.
This year again Eötvös Loránd University is among the best universities in the world in six disciplines, three of which (psychology, physical sciences, informatics) kept last year's position. In the field of psychology, ELTE is at the top of the Hungarian universities (ranking 251–300), physical and life sciences are between 401 and 500, as well as humanities. Social sciences and IT are between 601 and 800.
In the field of humanities, only ELTE could achieve a place in the ranking among the Hungarian universities.
Detailed results can be found by country and field on the website of THE.
The English-speaking country universities are still at th top in the ranking. This year Stanford University is leading on the field of humanities, economic sciences, pedagogy, law, and psychology. Oxford leads the field of medical studies and IT, and Harvard is the top in engineering and natural sciences. Physical science is won by the California Institute of Technology, and the Massachusetts Institute of Technology (MIT) wins the top ranking in the field of social sciences.
Though COVID-19 makes it more difficult for students to decide where to study, the ranking proves that apart from the top universities, other higher-education institutes can also be considered as options, commented Ellie Bothwell, the editor of THE regarding the 2021 results.