For PhD students beginning in 2015 or before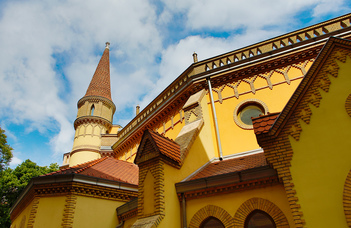 Applications may be submitted during the academic year. From the point of view of initiation of the doctoral procedure the academic year shall last from 1 September until 31 May. Applications for the initiation of the procedure for obtaining a doctoral degree (hereinafter: doctoral procedure) shall be submitted in writing in a form.
The following documents should be submitted in 2 copies:
application form (see below download link)
proposal for doctoral comprehensive examination (see below download link)
proposal for public defense (see below download link)
the certificate testifying the university degree or its authenticated copy (in the case of a degree obtained abroad its original nostrified copy)
the 'completion of studies' certificate
certificates testifying foreign language competence
the candidate's professional bibliography and his/her list of publications, signed by the supervisor. (Only such publications may be taken into consideration which may be found in the MTMT database pursuant to the directive of the Rector on the register of the University's publications.)
a testimonial of good character/clean criminal record not older than 3 months (or, in the case of a foreign national an equivalent document issued by a competent judicial or administrative authority)
the applicant's declaration that he/she has no pending doctoral procedure in the same discipline and has not had a rejected application for the initiation of the doctoral procedure for 2 years
the certification of the payment of the procedural fee
CV
preparation of the doctoral thesis, piece of work, work of art (docotral thesis)
For further information see the doctoral regulations. (Section 57 and 60).
Application form for the inititation of the doctoral procedure
Proposal for doctoral comprehensive examination
Proposal for public defense / dispute