Course catalogues for incoming Erasmus students
Course catalogue for incoming Erasmus students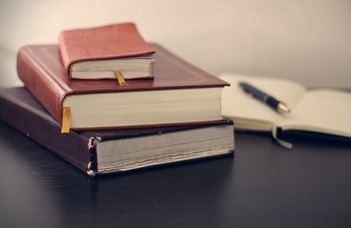 Dear Incoming Students,
Eötvös Loránd University (ELTE) intends to start the autumn semester of the academic year of 2023/24 with personal attendance 11. September, 2023.
ELTE strongly recommends for all University Citizens and university applicants to take the opportunity to be vaccinated.
We recommend you consider your mobility semester on the basis of the published course catalogues.
Incoming Erasmus students should choose courses from these lists and from the relevant institute/department they are nomintated to. If you wish to register for courses offered by an other institute/department please always consult the academic (institutional/departmental) coordinators before (see list below).
You will already be aware that our agreements are specific to the subject areas in which they are set up and are based upon the specific request of individual disciplines. Students must discuss their programme of study with the
academic coordinators
concerned in order for them to see if the study programme of their preference can be duly executed.
Your Learning Agreement should be signed by your academic coordinator as "Responsible Person at Host University".