CANCELLED | Intercultural workshop 2nd edition
Moving Beetween Cultures: Intercultural Learning in Practice workshops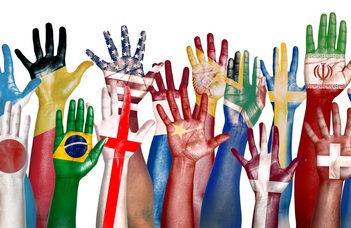 *** UPDATE *** According to the new regulations introduced by the Hungarian government and the leadership of ELTE on March 11, the workshop has been CANCELLED. We apologize for the inconvenience! ***
Are you an international student who will be in Hungary for the next few months? Or a Hungarian student planning to study abroad, perhaps as an ERASMUS student? If you are, this workshop is for you!
WORKSHOP 1: 16 MARCH 2020, 14.00 – 15.30 AND 16.00 - 17.30, BUILDING A, basement, room 150
WORKSHOP 2: 6 APRIL 2020, 14.00 – 15.30 AND 16.00 - 17.30, BUILDING A, basement, room 150
Language of the workshops: English
We would like to prepare you for what lies ahead. It'll likely be a rich experience: exciting as well as challenging because, wherever you are going, you are venturing into an unfamiliar country and culture. This is why we are planning to hold two workshops this term (each 2 x 90').
Together, they aim to:
help you understand the ups and downs of intercultural learning
make your intercultural learning experiences a source of insight and personal growth
create opportunities for intercultural dialogue between Hungarian and international students with shared interests and concerns
create a small international community that also functions as a support group
In the first workshop, we will explore how people see themselves and cultural others, how cultural identities are formed and what is involved in the process of getting adjusted to an unknown cultural setting. The workshop ends with some small fieldwork tasks that encourage you to continue your learning by doing - at university and in the city. The second workshop will pick up on insights and issues raised by the cultural fieldwork. Together, we will also reflect on a range of activities aimed at developing awareness and skills that you will find useful in your continuing journey of intercultural exploration. During the period between the two workshops we will also use an online platform, where we can share our experiences, views and questions.
UWE POHL & ILDIKÓ LÁZÁR
Department of English Language Pedagogy (DELP); School of English and American Studies (SEAS), Eötvös Loránd University (ELTE)