Adorno, Stiegler, and the Industrial Schemata of Experience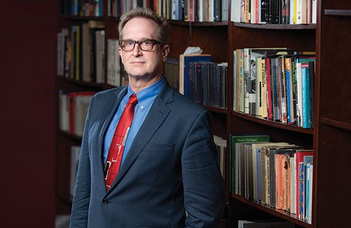 ELTE Institute of Philosophy cordially invites to the public lecture by Tyrus Miller (University of California, Irvine).
In several of his writings, Bernard Stiegler diagnoses the increasing industrial organization of tertiary retention and proffering of industrially standardized and synchronized temporal experiences, such as films, television, and recorded music, consumed on a mass scale. In partial reprise of Adorno's socio-psychoanalytic theory of the culture industry, Stiegler uses Freudian theory to explicate hyperindustrial society's attack on the individual subject.
He focuses on the role that "industrialized temporal objects" play in undermining of that individuated time in which the self experiences its own cohesion through ongoing affective, libidinally invested interactions with others. With the loss of such diachronic syncopations between self and other in favor of externally synchronized temporalities—the standardized times of broadcasts and experiential objects such as films and recordings—the individual threatens to fragment and disappear.
Time: 24 March 2023, 16.00
Venue: Building I, room 122.
Tyrus Miller is Dean of the School of Humanities and Professor of Art History and English at the University of California, Irvine. Recent publications include Georg Lukács and Critical Theory: Aesthetics, History, Utopia (2023); Modernism and the Frankfurt School (2014); and, as editor/translator, György Lukács, The Culture of People's Democracy: Hungarian Essays on Literature, Art, and Democratic Transition (2013)
Cover photo: UCI