Online Arabic Language Summer School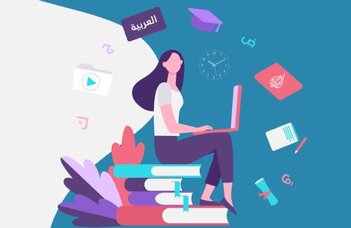 The online arabic language summer school is suitable for intermediate level students interested in modern standard arabic through written and spoken media sources.
The course is offered for a smaller group (6-10 participants) of students who already have significant Arabic language experience and are capable of using English as an intermediary language of education. The course will support an active knowledge of Modern Standard Arabic by utilizing and developing all the language skills of the participants.
The classes will cover the grammatical and contextual analysis of current written and spoken media analysis. Participants are recommended to prepare for the classes beforehand (reading, listening and grammar practices, preparation of texts, and various exercises) and actively take part in the coursework. Classes will provide room for discussion, critical text, and video analysis, and learning new meanings of written and spoken expressions.