Call for application – National Higher Educational Scholarship
The NEW deadline for handing in the Neptun request is 16 July 2020 (Thursday).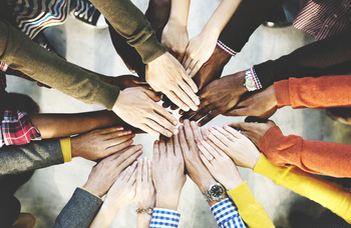 New deadline for submission: 16 July 2020
New date of decision: 9 Sept 2020.
New date to appeal against the decision: 14:00 24 Sept 2020.
GENERAL INFORMATION
The primary aim of the National Higher Educational Scholarship is to support, both financially and morally, those students who achieved exceptional scholarly or academic achievements.
Providing the necessary documents for the application is the applicant's responsibility. Every application is assessed separately. Without the supporting documentation applications will be rejected.
Who is eligible to apply? State-founded students, scholarship holders, or self-paid full-time Bachelor or Master students who have registered for at least two semesters and earned at least 55 credits.
CONDITIONS FOR APPLICATION
The National Higher Educational Scholarship can be granted via the application process. The application must be exclusively handled in Neptun, through a Neptun request. The request will be available for the students in Neptun starting from 15 June 2020, under the section Administration/Requests with the title of National Higher Educational Scholarship – 2020/21. The new deadline for handing in the Neptun request is 16 July 2020 (Thursday).
The applicant is required to have a minimum of 55 credits in the last two closed semesters.
DOCUMENTS TO BE ATTACHED
To apply you have to attach the following forms filled in and signed: points chart, application form, declaration. In addition, two recommendation letters from teachers have to be attached to the application, alongside with the transcript of records, a professional (typed and signed) CV. If you are unable to sign the CV, you can type your full name as a signature, however add "s.k." (= signed) after your name. Without these documents, the application is not valid.
For further information or support please contact the Student Union (HÖK) of ELTE BTK: tanulmanyi@btkhok.elte.hu