COVID information
Information on COVID-19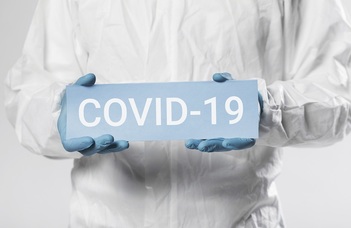 The ELTE Epidemiological Operative Coordinating Body (JOKT) strongly recommends for all University Citizens to take the opportunity to be vaccinated.
ELTE Information Page On COVID
Changes from 7 March 2022
- changes in bold
education is going back to offline from 28 February 2022
all public get-togethers and festivities are allowed at the university and in Hungary
masks are not obligatory in public or indoor spaces anymore (exception: hospitals, healthcare institutions, nursery homes)
immunity certificates are not required for visitng places, events
border checks are still on
Please also find below:
Vaccination
Changes of entry regulations to Hungary
Information for students staying in quarantine
Health care during the pandemic
VACCINATION
HEALTH CARE IN HUNGARY
Useful links:
How to get to doctor/hospital?
In case of emergency:
Please be sure that you have a valid insurance!
How to get a valid insurance?
Book an appointment at
Quaestura
to get your insurance!
for Stipendium Hungaricum students UNIQA is free of charge
for self financed students Generali is available
If you are
in quarantine
and would like to contract, please write an e-mail to Quaestura (
quaestura@elte.hu
) with following the subject: "online health insurance contract – I am in quarantine".
Please book an appointment for the time you can leave your quarantine, and note: you have to hand in the signed contract in person also in the case of an online contract.
Students with insurance can contact:
If you are a Stipendium Hungaricum Scholarship holder student, please make ASAP (as soon as you have all required document) your TAJ-card request at Quaestura Office:
https://qter.elte.hu
.
Please note: with TAJ card you have unlimited access to the Hungarian state financed health care.
EU citizens – "blue card"
This is the free card that gives you access to medically necessary, state-provided healthcare during a temporary stay in any of the 27 EU countries. All necessary emergency health care issues are available with this blue card. You can use it at all state financed health care doctors, e.g.:
What will happen, if I have a positive COVID test?
Quick tests can be bought in any pharmacies or at Rossmann, DM, Müller shops.
PCR tests are available only from private service providers. You can find several private labs in Budapest.
According to the regulations of the Epidemiological Operative Coordinating Body (JOKT) of ELTE students who are COVID positive must
stay in quarantine!
report it obligatorily to the Epidemiological Operative Coordinating Body (JOKT) at jokt@elte.hu and dekan@btk.elte.hu.
inform your international coordinator at the Department of International Affairs
inform your instructor that you cannot participate your on campus courses (your absence will be accepted)
If you have been in contact with anyone with a proven case of infection, report this to the Dean's Office at dekan@btk.elte.hu.
In normal case, people being COVID positive should stay at home during the healing period.
Please consider: in case of home quarantine you can move free in your flat, you have your own devices, wifi/net/TV, can order food you would like to, etc.
If you have strong symptoms and are in a bad condition, please call the emergency number: 112.
---
COVID-19: BORDER CROSSING INFORMATION
Please check the following websites:
Foreign students travelling to Hungary with a valid Hungarian residence permit for a period exceeding 90 days are treated the same way as Hungarian citizens, thus they can enter Hungary without submitting a special request prior to their arrival.
In case of further questions please contact the consular services and Hungarian missions in your country: https://konzuliszolgalat.kormany.hu/hu-missions-abroad
---